My memoir:

 The Only Way Through Is Out

is available to preorder now!
I wrote The Only Way Through Is Out for every human who is longing to live out loud—including LGBTQ+ folx crushed by oppressive religious institutions; women at midlife who have deferred their own dreams; empty nesters who have stayed in unhappy marriages "for the kids"—every person who longs to live more authentically but is afraid of the cost.
"With candor and deep vulnerability, Mullen offers a compelling, honest, and hopeful memoir that examines the hidden truths involved in accepting our deepest wants and desires. The Only Way Through Is Out is a lesson to all of us on what great things can happen when we act with authenticity."—Jessi Hempel, author of The Family Outing
"I could not put this book down. Mullen shows us the search for one's authentic self has no expiration date and is worth whatever it takes. This book is a glorious tale of tenacious courage that anyone searching for their own path in life will love."—Jennifer Louden, national bestselling author of Why Bother? Discover the Desire for What's Next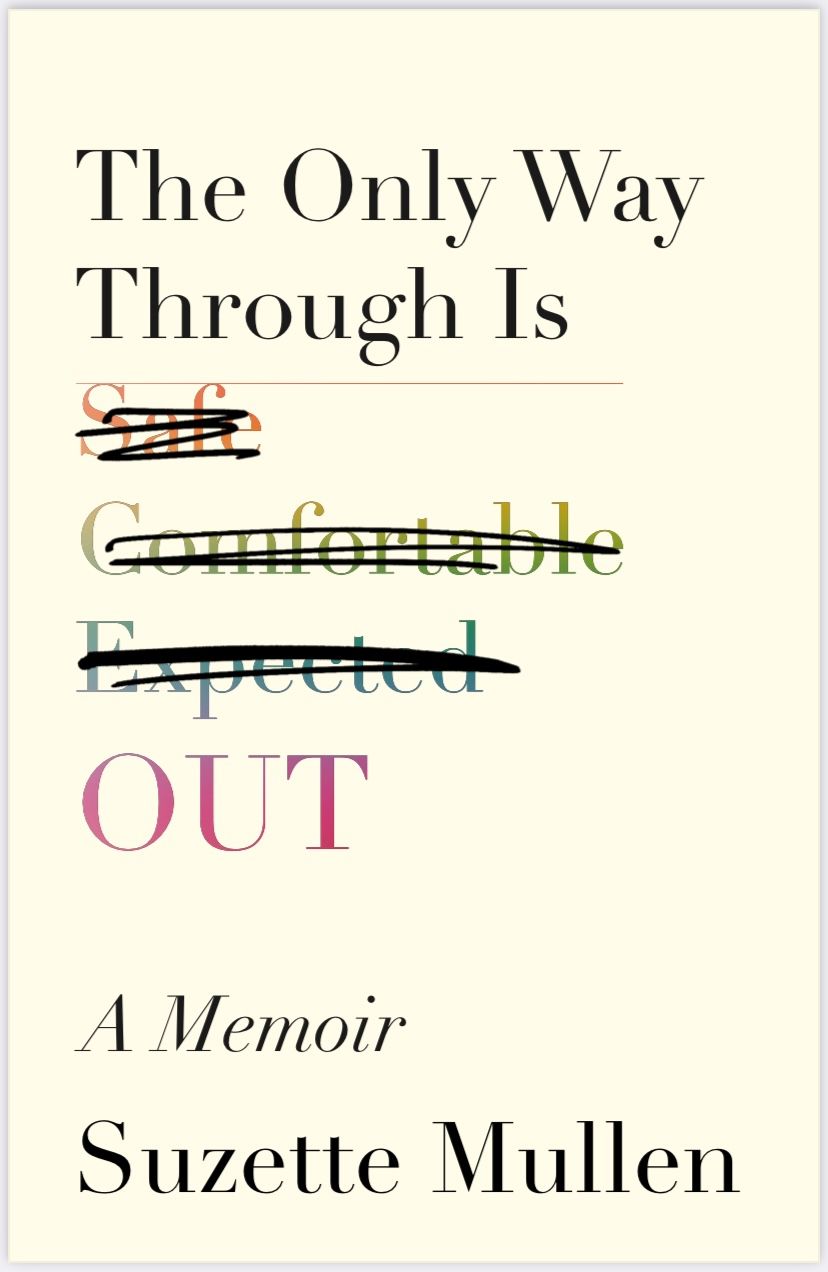 Suzette Mullen had been raised to play it safe—and she hated causing others pain. With college and law degrees, a kind and successful husband, two thriving adult sons, and an ocean-view vacation home, she lived a life many people would envy. But beneath the happy facade was a woman who watched her friends walk boldly through their lives and wondered what was holding her back from doing the same.
Digging into her past, Suzette uncovered a deeply buried truth: she'd been in love with her best friend—a woman—for nearly two decades—and still was.
Leaning into these "unspeakable" feelings would put Suzette's identity, relationships, and life of privilege at risk—but taking this leap might be her only chance to feel fully alive. As Suzette opened herself up to new possibilities, an unexpected visit to a new city helped her discover who she was meant to be.
Introspective, bittersweet, and empowering, The Only Way Through Is Out is both a coming-out and coming-of-age story, as well as a call to action for every human who is longing to live authentically but is afraid of the cost.
Forthcoming from the University of Wisconsin Press


February 13, 2024
The Only Way Through Is Out
Want to be the first to know about book events & updates on my memoir?
Join my Reader Interest list!